ARM vs Fixed Rate Loan Calculator
Understand your downpayment, monthly commitment and how it affects your budget with these tools
Arm vs Fixed Loan Calculator
A fixed-rate mortgage has the same payment for the entire term of the loan. An adjustable-rate mortgage (ARM) has a rate that can change, causing your monthly payment to increase or decrease. Use this calculator to compare a fixed rate mortgage to a Fully Amortizing ARM.
Our Loan Advisors are ready to assist you with your home loan.  Guiding you every step through the process to ensure a successful transaction.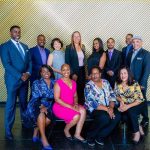 Our team is ready to help you with financing for your new home, provide refinancing options or create opportunities for investors.