Ready to Guide You To Closing
Great people, great rates, amazing programs and excellent service.  We are here to help. 
Our In Touch team is expertly trained, knowledgeable and experience in home financing. Meet our team.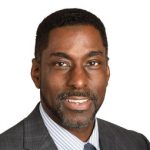 Senior Vice-President & Director of Mortgage Lending
Rod Kearney has worked for over 25 years in the Real Estate industry. He originally received his California Real Estate license in 1989 while in Southern California. Immediately he moved into a commercial real estate apprenticeship position with J. T. Graves Commercial Real Estate in Los Angeles Ca, where he learned the "ins-and-out" of the commercial real estate business.  From there he was introduced into the world of Real Estate Financing.
Rodney's career in mortgage lending spanned over the next 20 years in California with tenures at Countrywide Home Loans and First Magnus Financial Services Inc., as well as partnerships with Charter Funding Inc. For more than seven years He worked exclusively with realtors and major real estate firms as their "In-house" source for real-estate financing.
In 2011, Rodney took a brief leave from the world of real estate to serve as administrator for Metropolitan Fresh Start House Inc., a San Francisco based Non-profit residential program providing for the needs of homeless veterans. He continues to serve in that capacity today as a way of giving back to the community.
Rodney earned a Bachelor of Science degree in Political Science from UCLA with emphasis in public law and administration. He has since earned and held several industry licenses and certifications including a California Life & Disability – series 3 license, and a Mortgage Expert certification from Mortgage Educators & Compliance Inc., as well as membership in the National Association of Mortgage Brokers.
Rodney Kearney now brings his wealth of knowledge and experience to In Touch Financial Services as a managing partner over mortgage lending.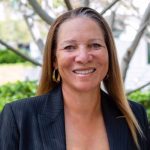 Lesley Stewart has worked for large corporations as Vice President and Sales Manager. She has been responsible for leading and developing successful sales teams. She has managed multi-million dollar budgets and been directly responsible for the financial success and overall metrics of her division. Lesley Stewart is a licensed Real Estate Broker with an extensive mortgage background. With a detailed understanding of First Time Homebuyer Programs and special financing, she has helped many individuals realize their dream of homeownership. She is a real estate investor who owns and manages property in the Bay Area. She is often called upon to speak at events that involve educating individuals about the mortgage and personal finance and addressing economic issues as they relate to the state of the mortgage industry.
Lesley Stewart comes from a family of educators and it is in her blood to teach. She is an educator who teaches Corporate Finance at the university level and enjoys sharing wealth strategies with young adults. She has a passion for golf and loves teaching the game to anyone who wants to learn.
Lesley Stewart holds a Masters in Business Administration from UOPX and a Bachelor's degree in Business, with an emphasis on Finance, from California State University of the East Bay. She has served on the board of The National Coalition of One Hundred Black Women, Inc., Oakland/Bay Area Chapter and currently serves on the board of Alpha Kappa Alpha Sorority, Inc., Kappa Beta Omega Chapter and the Richmond CHDC (Community Housing and Development Corporation). Lesley Stewart is actively involved in making a difference in her community. She is devoted to her family and friends and is always focused on creating a path towards understanding and achieving legacy wealth.
"Vanessa and Rodney and their team walked me through the whole process and in the space of a few weeks led me to my first home. I couldn't be happier and now I don't hesitate to recommend In Touch to friends who are thinking about buying or selling because they couldn't be in better hands "
Our team is ready to help you with financing for your new home, provide refinancing options or create opportunities for investors.